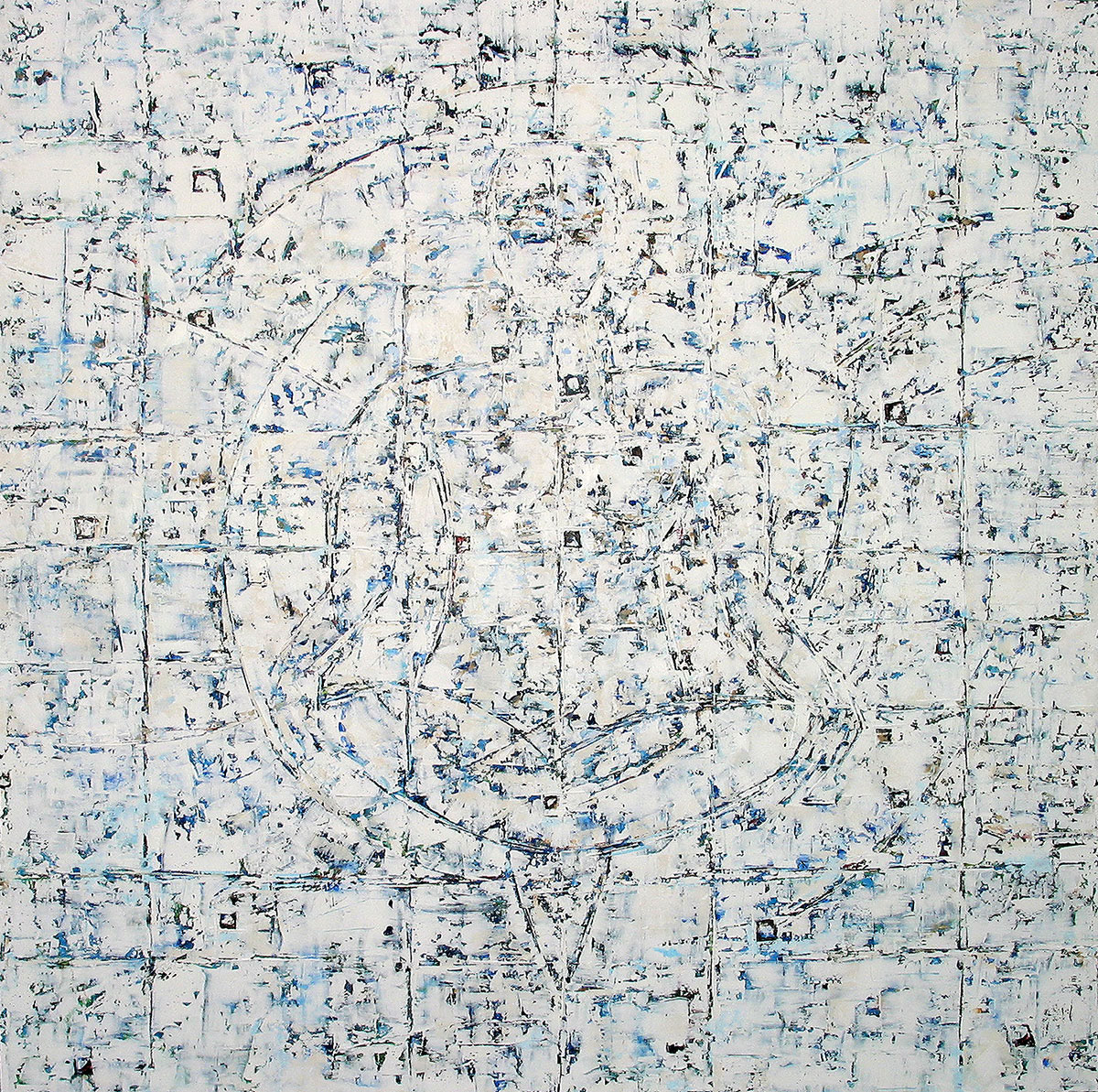 The SILENCE / WHITE SERIES paintings, conjures a reality of transcending portraits and faint figures in a near white-out brilliant universe where subject and form disintegrate in a visual grandeur.
Lederle directs his choice of subject matter towards an ethereal depiction of anthropomorphic items.
A master of obfuscation, Lederle is applying  layer upon layer of oil paint incorporated with coldwax medium over a gold leaf grid, forcing himself and the viewer into an emotionally charged process of discovery.