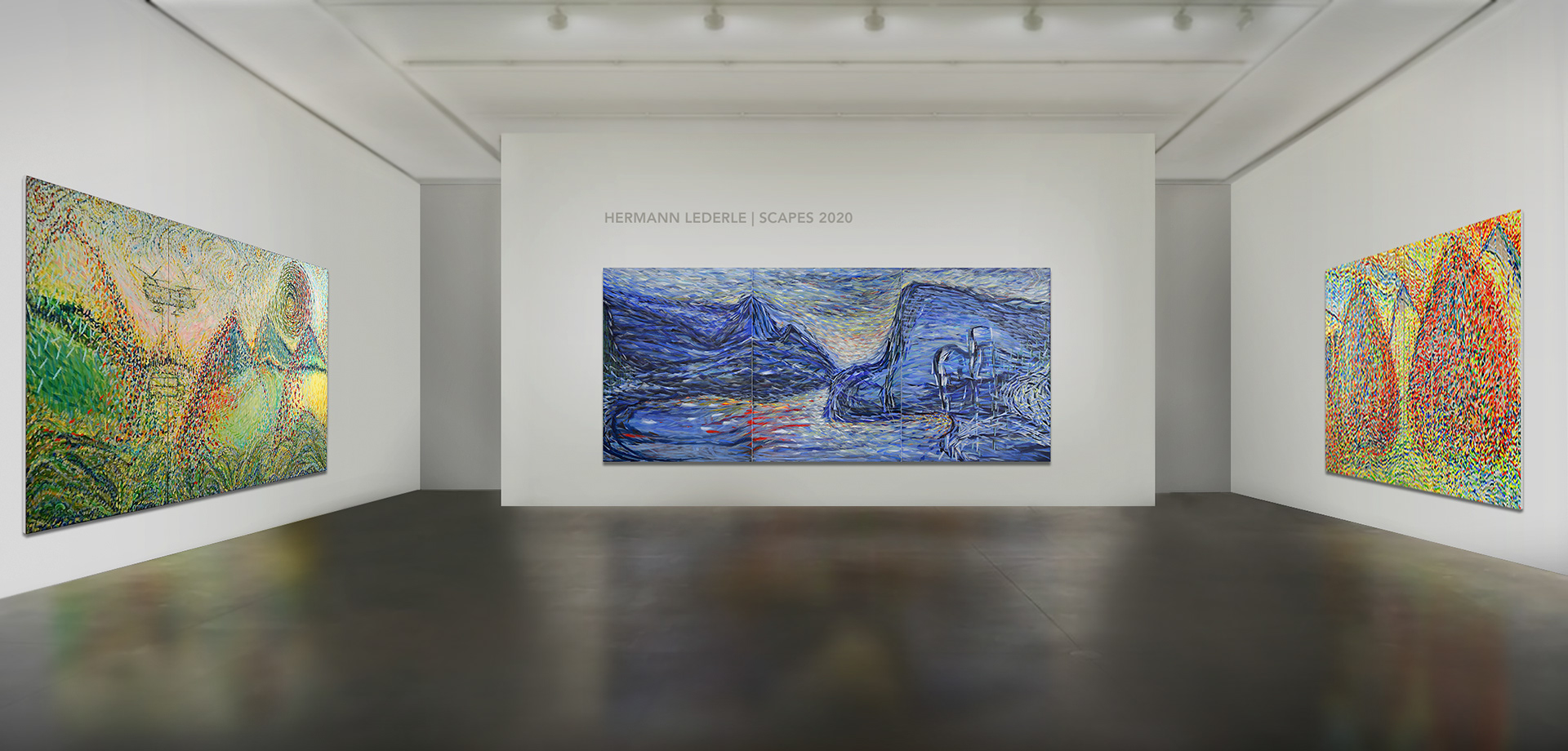 The newest chapter in Hermann Lederle's long-established practice comes in the form 'SCAPES' - paint-scapes versus landscapes
'INTO THE WOOD'  painting, pictured at center, was created by cutting the original paintings on canvas into stripes and assembling the cut pieces onto a new canvas. This process allows for the painterly strokes to be sliced and offset to create a unique appearance of abstraction.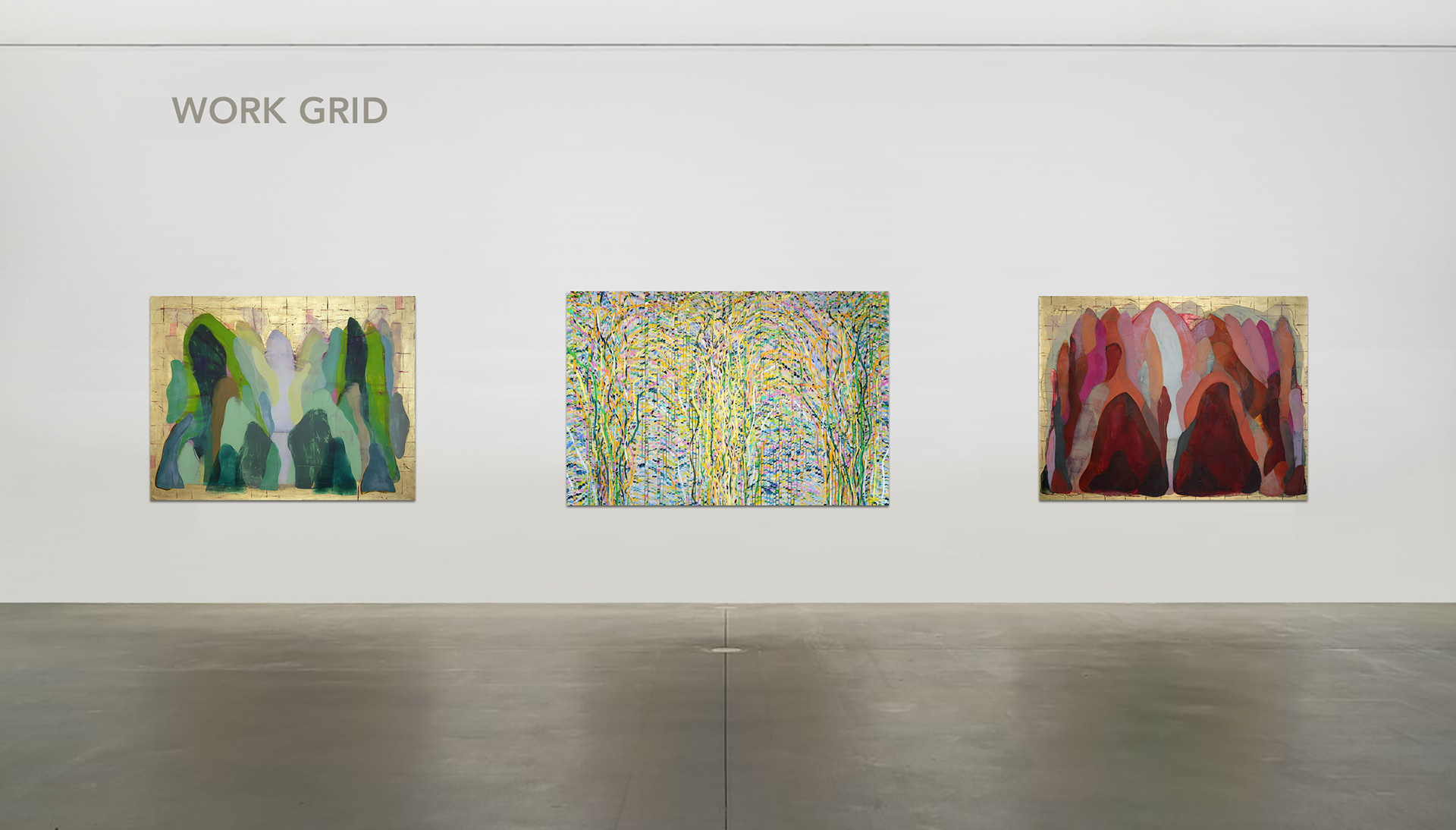 BLURRING THE BOUNDARIES

between the paint and its intended object

'INTO THE WILD', oil on canvas, 3 panels, 60 by 120 inches (152x305cm), 2020
The 'END OF SUMMER' painting. The stripes of linen canvas have been assembled onto the two canvas panels and reveal its intended effect. A sort of pixelated impressionism.