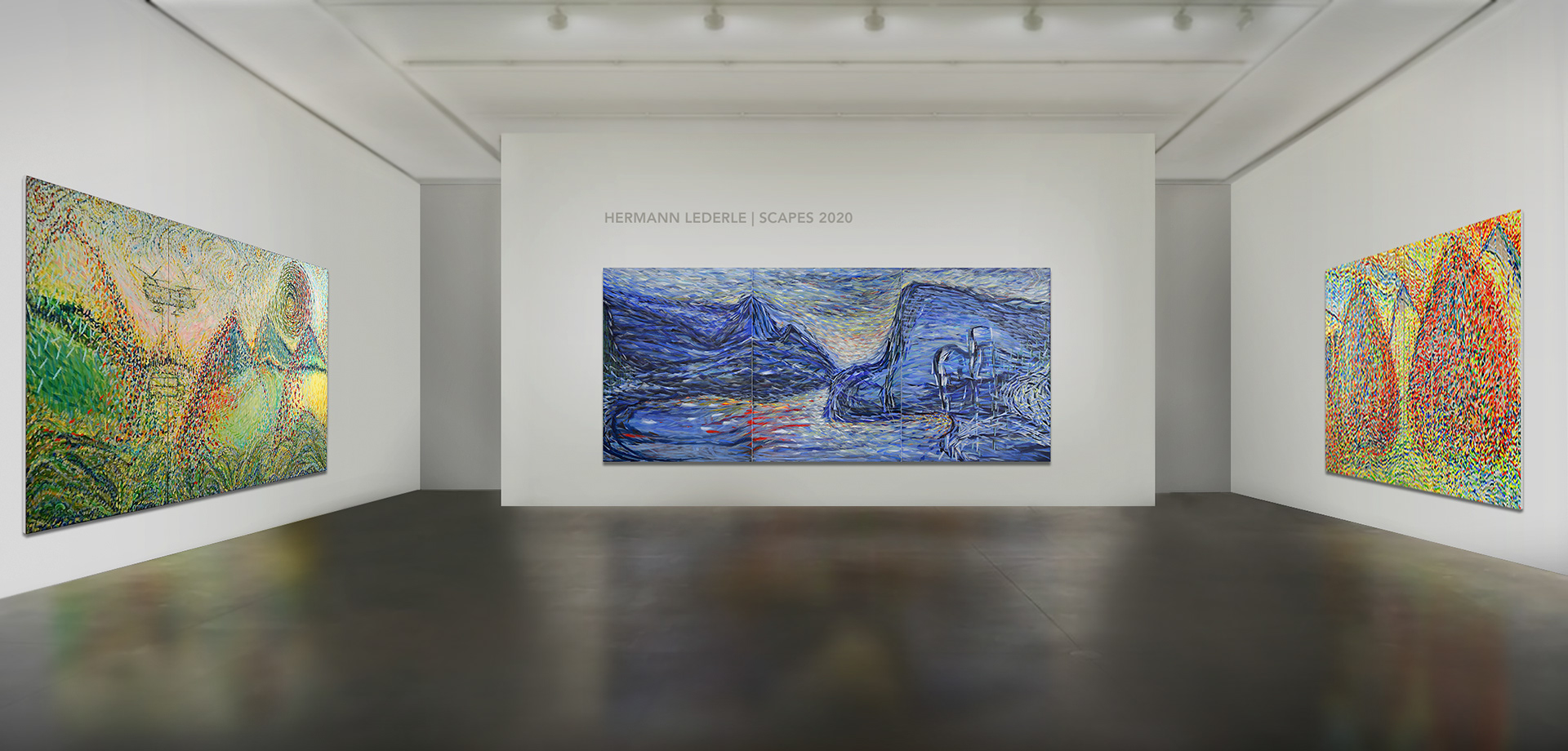 The newest chapter in Hermann Lederle's long-established imbroglio of intricate and perplexing state of

'
affaires d'art', 
comes in the form 'SCAPES' - paint-scapes versus landscapes
THE 'QUARRY' -- imagine a slice cut from the earth and staged under the sunlight in our present day world, leaving one free to marvel or read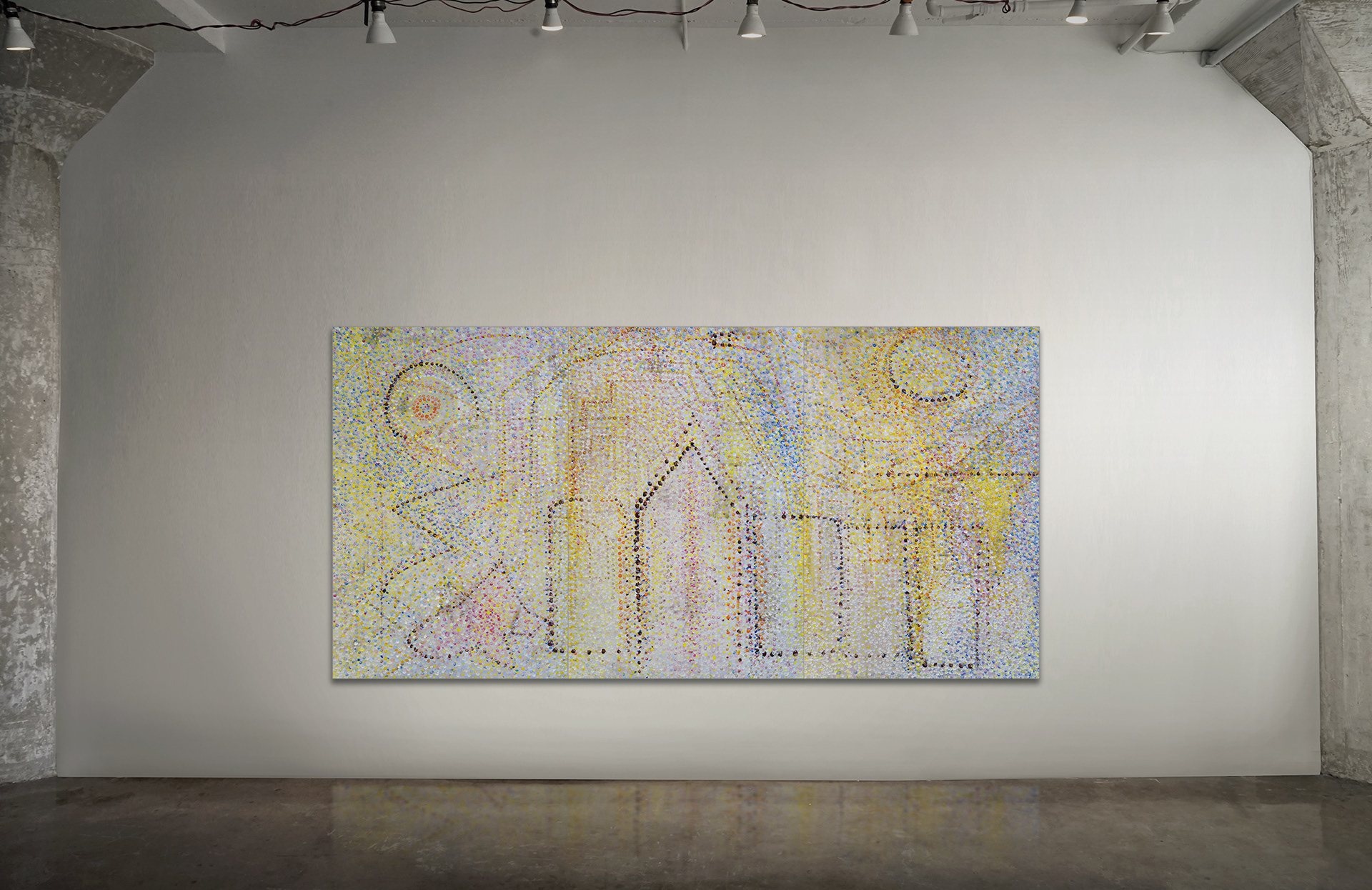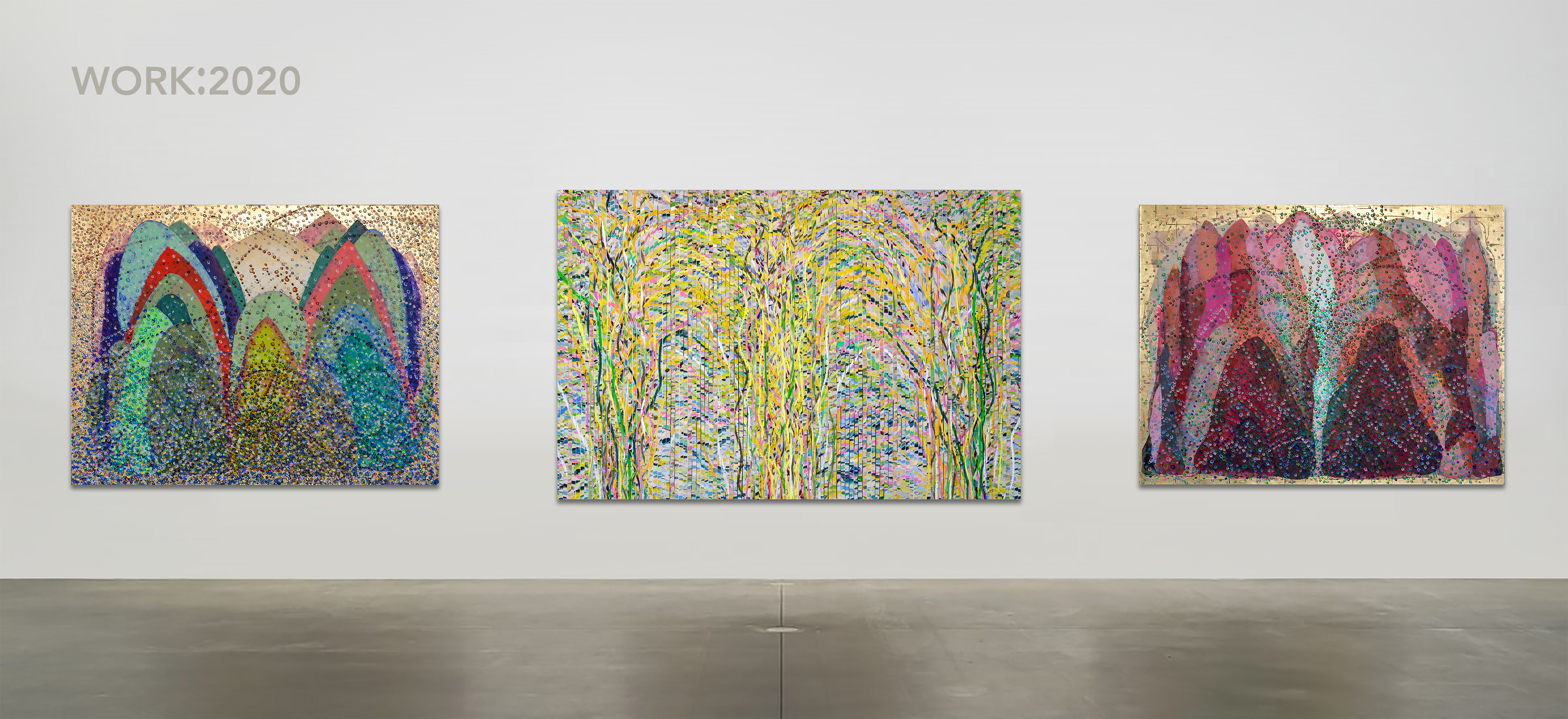 'OUT OF THE WOOD', pictured at center, was created by cutting the original paintings on canvas into stripes and assembling the cuts onto a new canvas, creating a
distinctive
abstraction. 'ROSEBUDS' and 'FANFARE INTO THE ROUGH' propose a merge of 
radically metamorphing opposite style elements into a new form.
BLURRING THE BOUNDARIES

between the paint and its intended object

'INTO THE WILD', is proposing to stage the passage from a merely observational parading of its subject into a purely artistic matter.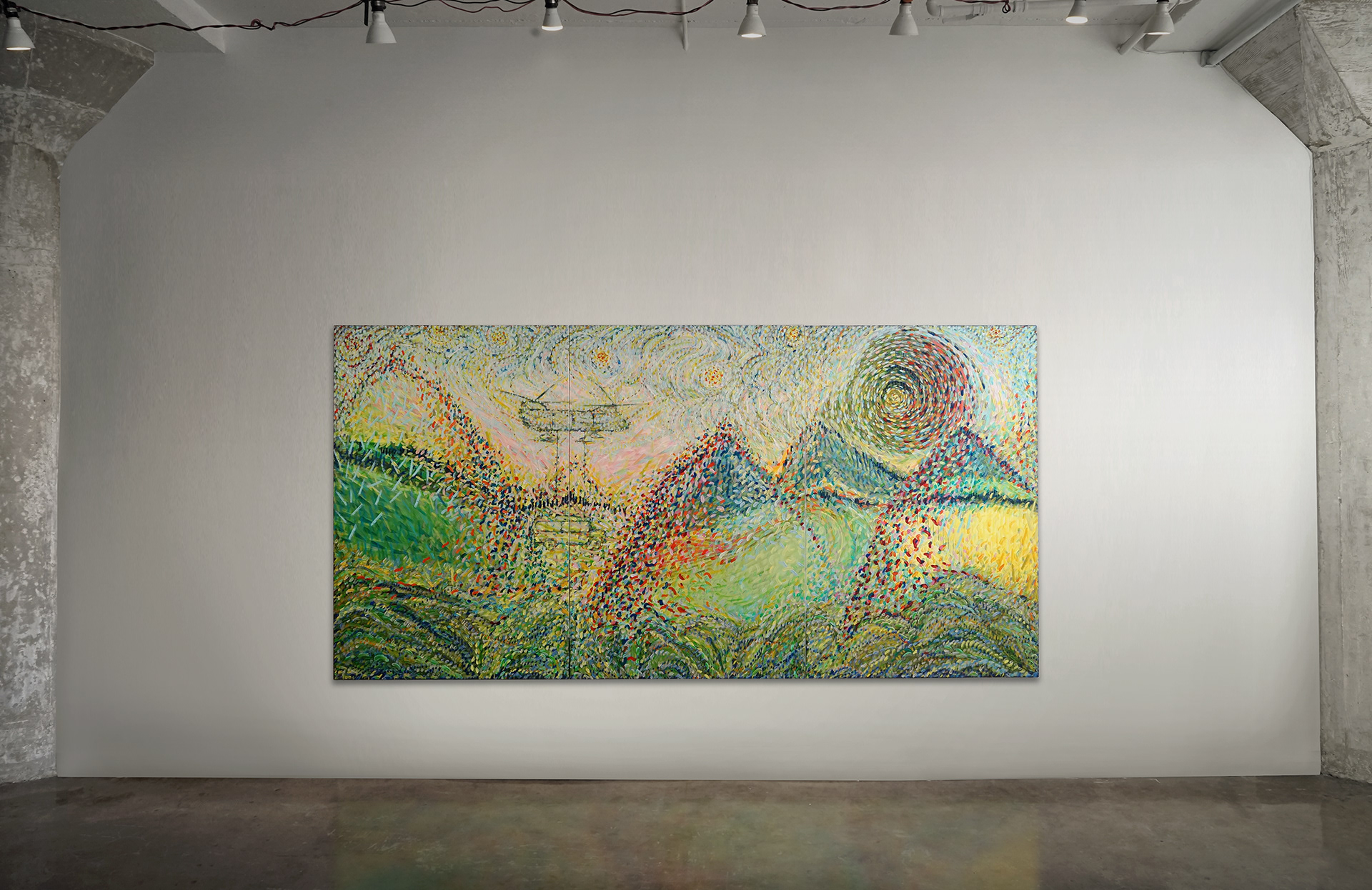 'END OF SUMMER' , through its stripes of linen canvas assembled onto the canvas panels, revokes and reveals with playful intend a transformation of PIXEL Impressionism. 
'OUT OF THE WOOD' and 'INTO THE WOOD' at the Salon Arts District Los Angeles 2021