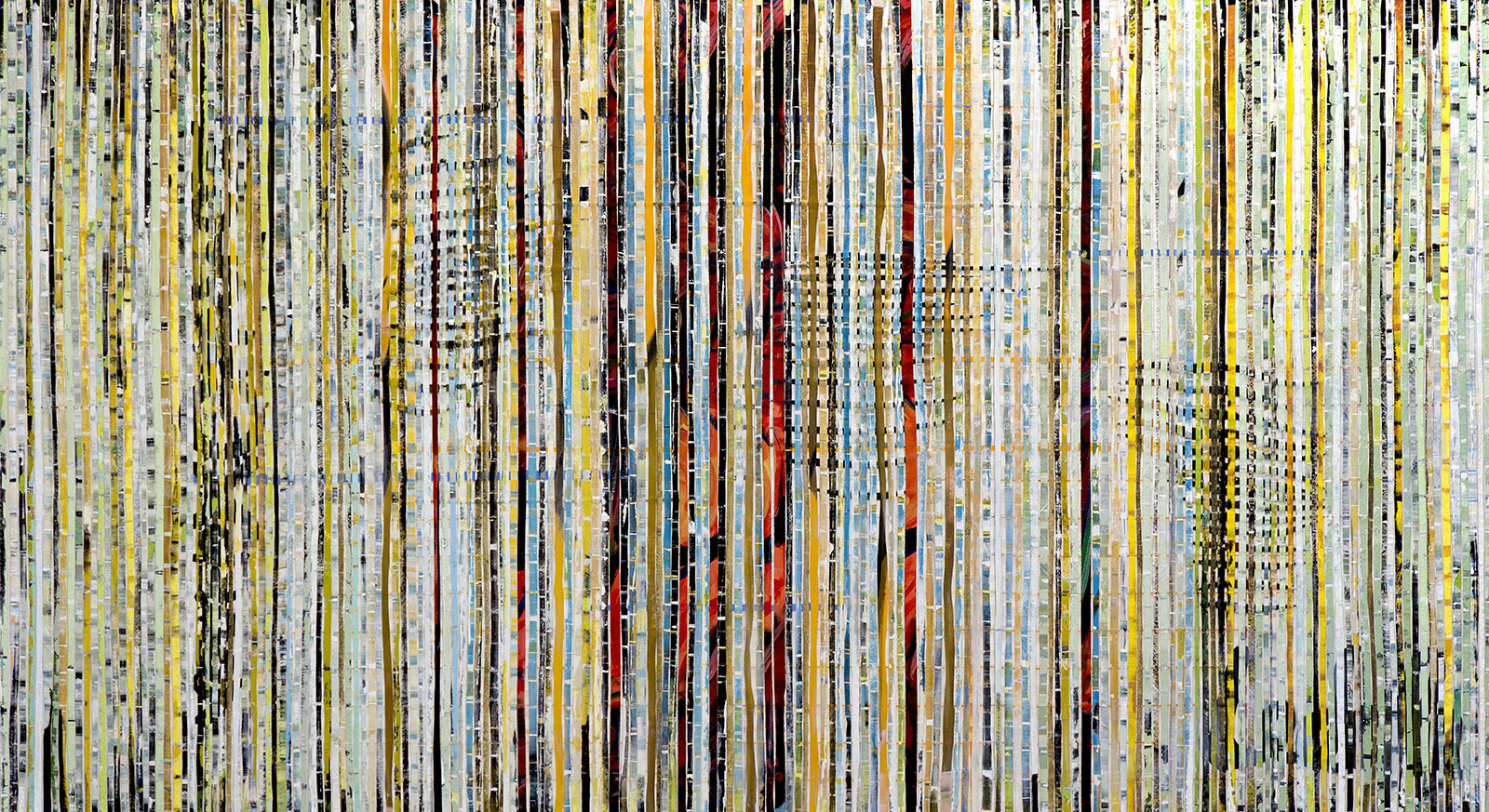 'ADAPTATION' is massiv. Measuring five and a half feet by ten feet, this totemic monument doesn't just envelop you, it anchors you to the ground.
Reminiscent of partially open Levelor blinds, a network of dense and narrow vertical bands sweep across the canvas. There's more weight at the center; this makes the surface quiver and shimmer, like water burbling over an outcropping of coral just beneath the surface of a roiling sea. Without fully revealing it, the piece suggests an expanse of pictorial depth. It accommodates something that is turbulent and veiled, expressionistic and controlled.
The work corrals something prior and powerful, something that had once been deeply felt and is now remembered.